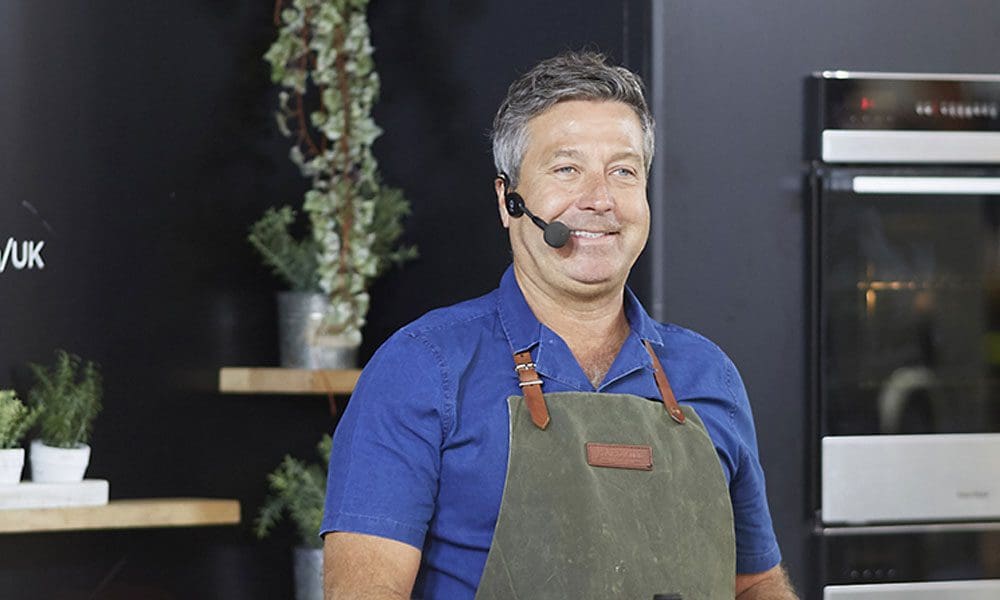 The well-known television chef, John Torode, returns for a second time when he joins other celebrities lined up for the 2019 Shrewsbury Flower Show, organisers have announced.
It will be the second year the popular Aussie chef headlines the culinary stage at the annual event which will be held on August 9th and 10th next year.
Recognised as one half of the successful duo behind BBC One's MasterChef, Celebrity MasterChef, and Junior MasterChef, John has a host of other credits to his name. The popular Aussie has appeared on many cooking shows including A Cook Abroad, The A to Z of TV Cooking, as well as a four-year stint as the resident chef on ITV's This Morning.
Organisers said they were very pleased to have secured him once again.
Richard Whittingham, Chair of the Shropshire Horticultural Society, which organises the annual flower show, said those involved were delighted the chef could attend the show again.
"John was with us at the Flower Show in 2017 where he delighted guests with his passion and flare.
"We are so proud that he has chosen to come back to Shrewsbury next year and headline the culinary theatre. We are very much looking forward to welcoming him back to the town," he said.
John will be sharing experiences and skills gained over the course of his substantial career. The chef rose to prominence in the 1990s when he was one of a small group credited with introducing Australasian food to the UK. He has worked with the Conran Group at Pont de La Tour, was sous-chef at the hugely successful Quaglino's, and headed up the kitchen at Mezzo in Soho – one of Europe's largest restaurants at the time.
Smiths of Smithfield was the first restaurant John opened which went on to become a big hit. His second restaurant, The Luxe, opened in 2009 to similar success. As well as overseeing the operation of the two popular dining establishments, and filming twelve series of MasterChef, John has also spent time filming culinary shows around the world. The Good Food Channel has featured his road trip across Australia, and a 10-part series exploring Malaysian cuisine.
Mr Whittingham added: "Visitors to the popular Shrewsbury Flower Show will also be able to share John's passion for British produce, particularly on bovine matters.
"He has written a number of books about sourcing quality food within the meat industry – Fine Meat List, John Torode's Beef, and John Torode's Chicken and Other Birds."
Amongst his many credits John has also presented Have I Got News For You – alongside his MasterChef co-host Gregg Wallace. He has been a celebrity judge on Blue Peter, been an expert panellist on The Apprentice, hosted Saturday Kitchen, appeared on The One Show, Loose Women, and also read the popular CBeebies Bedtime Story.